Password Repository
The password manager for macOS and iOS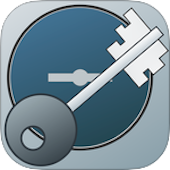 Password Repository is the iOS native app to manage all your passwords and all the related data in a safe way on your iPhone and iPad
Password Repository screenshots on iPhone - click image to zoom
Password Repository screenshots on iPad - click image to zoom
Password Repository for iOS, is compatible with the similar version for macOS on the Mac App Store and any document created with Password Repository 4 on any iPhone or iPad, is interchangeable via iTunes and can be used on any Mac and viceversa
Password Repository it's a document based app (even if it's an app for iOS) and allows you to manage an unlimited numbers of documents, any containing how many password records (records + related data) the user likes. Any created document is protected by a 'Master Password' with AES-256 encryption algorithm, using the latest native Cocoa libraries by Apple.
A Password Repository document has a intuitive layout anyone can manage and simplicity and easy of use is one of the key feature of Password Repository.
For any record the user can insert at any moment:
Category (the user can create a list of available categories to be used in association with records)
Name
Url
Account
User ID
Email
Password
PIN number
Security question and answer
Note (a free text area with additional notes you want to have)
Categories inside the document are defined by a colored label that the user can customize. Changing the aspect of a category changes the label for all the associated records, inside the document. Customized colored categories are a distinctive elements of Password Repository and users love it!
With categories, there is a easy to recognize subdivision of data 'by color' very easy to manage from the first day of use.
Automatic visualization for any record of creation data, modification data and how many time the record was accessed (useful to sort records by use and see your most 'accessed' passwords in a single shot)
All the records can be sorted, arranged, filtered and displayed as the user likes.
At any time records can be searched via any content inside the record
Data can be copied with a single click. The url can be opened with a click too.
Document can be auto locked after a specified time of inactivity in background (it will require the Master Password protecting the document, to access the data inside)
Uses colored categories to organize all your passwords. Simple and effective.
Safe and stable. Password Repository uses all the latest Apple technology to manage your data.
Fast to open documents thanks to the native implementation we use for the encryption mechanism
Data protection of all your data inside the document using native Apple Common Crypto AES-256 powerful encryption algorithm
The same device can have multiple documents protected with different passwords for different users
Use the latest interface enhancement in iOS in terms of aesthetic and usability
Password Repository is document based. You can manage and move how many documents you like even on iOS.
Exchange documents with the macOS version for Macs in iTunes.
You copy your documents from/to your Mac and they work.
You can do it in the reverse direction. Password Repository for macOS can work with documents created on iOS.
Documents are totally interchangeable!
We use only Apple native technology to create iOS apps because we love the Apple platform and and we love pure true iOS apps.
Features:
Data protection of all your data inside the document using AES-256 powerful encryption algorithm
Fast to open documents thanks to the native implementation we use for the encryption mechanism
Safe and stable. Password Repository for iOS uses all the latest Apple technology to manage your data.
Password Repository is document based similar to desktop applications. You can manage and move how many documents you like containing different set of passwords.
Search field always waiting for searching data
Can totally interchange documents with macOS version of Password Repository, no conversion necessary
To know what's new from the previous releases
CLICK HERE
Password Repository
Rel 4.0 (June 28, 2018) - 1.0 MB
Requires: iOS 8 or successive

To know what's new from
the previous releases
CLICK HERE

If you want to know more about how buying works, visit the Buy section of our site