AutoCrypt
Encrypt and decrypt directly or in batch mode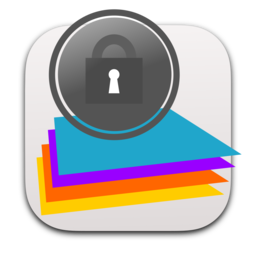 AutoCrypt, is an encryption/decryption app with a document based approach.
Using a document , AutoCrypt lets the user save in a document all the settings used to encrypt or decrypt collections of files using a powerful AES-256 algorithm.
Using these documents, AutoCrypt can be used for encryption and decryption batch process of large quantity of files in a single click.
AutoCrypt screenshots - click image to zoom
With AutoCrypt, a single command is enough to encrypt hundred of files to a destination place.
It can also work unattended launching it in the night via launch utilities such as Cronette.
Thanks to the powerful AES-256 algorithm used by AutoCrypt, all the encrypted files will be totally unreadable by anyone without the correct password.
The obtained encrypted files can be transmitted or stored in unsafe places (as example internet servers) without any security problem.
All the setting used to encrypt the original files, are saved inside an AutoCrypt document that can encrypt and decrypt an unlimited group of files.
In few words an AutoCrypt document is a collection of setting used to encrypt or decrypt a collection of files.
Copying a document and giving it to another user, allow to exchange with that user encrypted files in a safe way over the internet without the need to even input the password used to encrypt files.

Can work as a desktop tool or as a batch utility
Save inside documents all the setting used to encrypt and decrypt group of files
One click operations.
Encrypt and save in a custom place with one click or even unattended.
Can encrypt and decrypt using the same document
Accept input via drag and drops for an immediate and easy input
Uses latest technology with asynchronous tasks to perform fast and fluid encryption and decryption
Uses a strong AES-256 algorithm to provide top-level encryption
Native Intel 64 bit to take full advantage of the power of the latest Macs
We develop for Mac from a long time. We use only Apple native technology to create macOS apps because we love the Mac and and we love pure true macOS apps
Sandboxed and Gatekeeper signed respecting all the Apple rules for first class macOS apps
Includes a full User Guide in PDF accessible under the Help Menu inside the application.
Uses Resume, Auto Save, Versions, and Full Screen.
If you quit, on relaunch you will be returned to the same state. There's no need to save, the application does it for you. Always.
You can use the Versions feature from macOS to return to an earlier version of your work.
Full screen natively supported.
Optimized for macOS 10.14 (Mojave).
Works perfectly both in Light Appearance and Dark Appearance mode
In case the files to encrypt or to decrypt are updated with frequencies, an AutoCrypt document, listing this files, provides a one click method to frequently encrypt them storing the updated files in a standard place, even using unattended operation.
The user can also launch AutoCrypt in the night using a document with the 'Autorun' option turned on.
AutoCrypt works basing its actions on simplicity and is the ideal solution to be used as a batch mode encryptor and decryptor, but can also be used as a standard user attended tool.
AutoCrypt uses the latest technology with asynchronous tasks to perform fast and fluid encryption and decryption
All the details of the job AutoCrypt has to perform is stored inside AutoCrypt documents (.autocrypt)
When AutoCrypt performs its job, it processes a list of files, one by one, reads each one, encrypts it and saves it in another location appending a .acrypt or .acrypx or .acrypz to the name
AutoCrypt can also automatise the reversed process, decrypting files to plain files and saving them in another place removing the .acrypt , .acripx, .acrypz at the end of the name
It works perfectly under Mojave and successive both in Light Appearance and Dark Appearance mode

You are downloading a secure app digitally signed with an Apple certificate (all our new releases are also Notarized by Apple for your maximum safety) AutoCrypt
Rel 2.4 (Nov. 27, 2018) - 3.7 MB
Requires: OS X 10.10 (Yosemite) or successive
AutoCrypt
AutoCrypt
To know what's new from the previous releases CLICK HERE



FULL PURCHASE


Buy a new License for the latest release

All Upgrades are free for same major release.




FULL PURCHASE


Buy a new License

All Upgrades are free for same major release.




If you want to know more about how buying works, visit the Buy section of our site