AutoMailer
Merge data and send serialized emails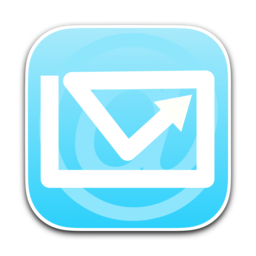 AutoMailer is an application for OS X that allows to merge data from a database with email templates and send to multiple addresses in text or web format.
It allows to send an unlimited quantity of emails with a single click, with a personalized contents depending of each recipient.
Emails sent by AutoEmailer look like and are standard emails.
People receiving the emails will not notice any difference compared to standard emails and they will be able to reply to them as usually.
Any recipient will receive a different email personalized with his own data (merged from the internal database table) even if you prepared and sent thousands of them with a single operation

AutoMailer screenshots - click image to zoom
AutoMailer is document based and allows to use as many documents the user needs to manage all the different list and emails he requires.
AutoMailer has now an improved functionality, able to detect and import from databases in a very smart and simpler way.
The user can import addresses and any kind of data from any database able to export in text format, both CSV (comma separated value) and TSV (Tab separated value)
The application is able to automatically detect during imports, the type of data and formatted method to provide imports of data without any problems
Data imported into AutoMailer are managed in the internal document table in an easy and simple way. Once data are imported inside AutoMailer, they can be modified, updated and enlarged with new additional data at any time.
Many commands provide manipulation of internal records in a fast and intuitive way.
AutoMailer provides also a separate 'except' list of address the user can maintain, to provide a list of addresses that will never be used to send, to be sure to never send anything to those addresses.
The template email used to merge data from the internal database table can now be written both in text or in html to send also emails in web format (also including pictures linked from a support server).
AutoMailer provides for html emails, at any time, a live preview or the email the user is composing.
Emails can be previewed also for any address the user want to send to, with all the data merged for any of those users, simply selecting it from a list.
All the emails can be sent with a single command, with the capability to send them, one by one, specifying an interval time between each sending.
The application can prepare and send emails both using the Mail.app installed on any Mac or accessing directly (as a standard email client) an email server you have access to.
One of the goal in creating AutoMailer was easy of use.
Anyone with a minimum of familiarity with the Mac will be able to use AutoMailer at best efficiency using all the potentiality of the app in a very intuitive way.
Settings, data and email templates are saved inside documents, ready to be reused at later time reopening the documents.
The user can prepare email templates inserting content of the database table using a simple syntax ( a popup offers all the available field tags to access tabled data, without having to type them).

Document based, allows to save data and setting and have them ready for successive uses
Possibility to manage an infinite number of data and letter template thanks to the document based approach with maximum flexibility of use.
Big emphases on simplicity and easy of use.
Elimination of duplicated and invalid emails.
Table view with possibility to add, delete rows (records) and columns (fields) at any time and to edit in place inside the table
Very simple creation of email templates with keywords insertion to put database data inside the emails for any email recipient
Automatically updated popup to insert data keywords inside the email template
Email attachments, sandbox complaint, valid for TEXT and HTML emails
Live preview for any email to send with updated data (you see the email as the recipient will see it)
Can send a single email, a subset or all the emails
Possibility to have the email only prepared, to send them at later time manually from inside Mail.app
Log monitoring of email preparation and sending
Export can be done in TSV, CSV and html format. You can even export in ready to view Web pages.

Can send emails in HTML and in TEXT format. Using html your recipients will receive true professional web emails.
Using the 'Except List' you can specify a list of address as 'Never Send To'. In that way you will be sure you will never send to addresses you do not want to send for various reasons, even if imported in your database of sending addresses in a successive time.
Powerful import features.
You can import anything from text files in CSV (comma separated value) or TSV (tab separated value) to any field you like.
Autodetect Import can now recognize different format (as example CSV with or without quotes around the fields).

Native Intel 64 bit to take full advantage of the power of the latest Macs
We develop for Mac from a long time. We use only Apple native technology to create OS X apps because we love the Mac and and we love pure true OS X apps
Sandboxed and Gatekeeper signed respecting all the Apple rules for first class OS X apps
Includes a full User Guide in PDF accessible under the Help Menu inside the application.
Uses Resume, Auto Save, Versions, and Full Screen.
If you quit, on relaunch you will be returned to the same state. There's no need to save, the application does it for you. Always.
You can use the Versions feature from OSX to return to an earlier version of your work.
Full screen natively supported.
Optimized for OS X 10.9 Mavericks
AutoMailer provides a lot of additional functionalities to help the user do his job in the best way.
This new releases has many improvements, the most important are the capabilities to send both text emails or web (created in html) emails and management of an Except (never send) list and possibility to send directly via an external mail server.

You are downloading a secure app digitally signed with the Apple certificate released to: TENSION SOFTWARE SAS AutoMailer
Rel 2.1 (April 22, 2014) - 9.0 MB
Requires: OS X 10.8 (Mountain Lion) or successive
AutoMailer
AutoMailer
To know what's new from the previous releases CLICK HERE
If you are a previous user of AutoMailer you can upgrade at low cost from one of our resellers.




FULL PURCHASE


Buy a new License for the latest release

UPGRADE PURCHASE

Upgrade to the latest release selecting the AutoMailer Upgrade in the store.
Only if you already have an old AutoMailer license.




FULL PURCHASE


Buy a new License for the latest release

UPGRADE PURCHASE

Upgrade to the latest release selecting the AutoMailer Upgrade in the store.
Only if you already have an old AutoMailer license.

FULL PURCHASE


Buy a new License

App Store doesn't provide upgrade purchase.
Major upgrade may require a full re-purchase of AutoMailer.

If you want to know more about how buying works, visit the Buy section of our site