Copy Fast
Copy Fast is a simple and powerful application which let you copy instantly content of files ready to be used.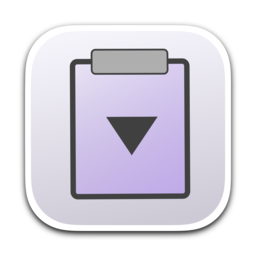 Copy Fast is a simple and powerful application that let you copy instantly content of organized files to your clipboard in a click, ready to be pasted in other documents.
It resides always in the right part of the menu bar as a status menu icon, ready to be used also when other applications are active just selecting one of its menu items.

Copy Fast screenshots - click image to zoom
After launch Copy Fast stays always in background. It's only presence will be in the status menu.

At first startup you need to set up and select, from the Copy Fast settings, a folder on your hard disk as 'root folder' for Copy Fast.
After that, Copy Fast will create in it's menu, a list of items matching the files found inside the 'root folder' you specified, up to 1 level deep (files inside folders will be listed as submenus)
Selecting anytime an item in the copy Fast menu, will put the entire text content of the associated files, in the clipboard, ready to be pasted in any application (also for large files)
So as example, if you selected 'Rosa.txt' from the menu, the content of the file 'Rosa.txt' inside your root folder, will be copied, ready to be pasted for your use, inside the clipboard.
In this simple way, Copy Fast brings an extended list of contents, available for copy and paste inside any application you may use now and in future, all in a single click.
Copy Paste is fast and powerful. It will rebuild it's menu in a snap if you change the root folder or it's content.
Copy Fast doesn't cache the content of any file, so it will always paste the latest version of your file's content.
Defining the 'root folder' is quick too because it can be selected via a standard open dialog or also simply dragging and dropping any folder on the Copy Fast settings dialog.
Copy the content of files you often need to access with Copy fast is a joy if compared to the usual procedure to locate the file, open it, select all, copy, close the file, go back to the previous application and paste.
As an added function, if you select the menu item pressing down the option key, Copy fast will open the associated file with your default editor, as if you double clicked it in the finder.
Native Intel 64 bit to take full advantage of the power of the latest Macs
We develop for Mac from a long time. We use only Apple native technology to create macOS apps because we love the Mac and and we love pure true macOS apps
Includes a full User Guide in PDF accessible under the Help Menu inside the application.
Optimized for macOS 10.14 (Mojave).
Works perfectly both in Light Appearance and Dark Appearance mode
You can also specify, in addition to the standard 'text' and 'txt' extensions for files, which file (by extension) to automatically include inside the Copy Fast menu (when parsing the files inside the root folder you specify)
You can also specify to do not show extensions in the created menu items.
Copy Fast is the ideal tool for anyone in need of copying and pasting from a set of contents in various place: editors, developers, bloggers, journalist, scientists and so on.
Copy fast is the ideal tool also when you have different application and the only way to import data is via a 2 steps copy and paste. In that case Copy fast is your weapon to increase you productivity of more then one order of magnitude.
FULL PURCHASE


Buy a new License

All Upgrades are free for same major release.




If you want to know more about how buying works, visit the Buy section of our site