Precise Screenshot
Screenshots as never before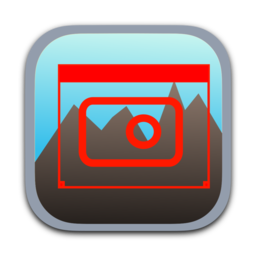 Precise Screenshot is a new generation tool to take screenshots from your screen.
It can select a resizable portion of the screen with the usual drag method or it can use pre-fixed size area from a custom popup menu or use the full screen area
It can take shot immediately or using a timer.
Precise Screenshot screenshots - click image to zoom
Precise Screenshot can works even when in background using a status menu on the right part of the menu bar to take screenshot when other apps are in foreground.
It can save to the clipboard or to disk in selectable places.It can save to disk in JPG, PNG, TIFF format
It can save with/without alpha channel (for transparency)
It can use optional audio feedback
It can use a custom file name using meta-tags, with serial number (automatically increased) or using date elements.It shows a preview of the taken screenshot in a floating palette.
It can work also in background, taking screenshots using an additional menu always available when in background (to take screenshot when other apps are in foreground)
Can take the screenshot instantly or using a timer
It allows to save on file or in the clipboard
Great control of the name automatically assigned to the screenshot saved on disk. You won't need to rename them, Precise Screenshot assign them the name you really need to work.
It shows (if you like) a preview of the latest screenshoot
Always show in the frame the size of the screenshot you are going to take because size does matter with screenshot and Precise Screenshot allows to take them in a precise way.
Exceptional control over screen size. No other tool allow to work in that way. It allows to control the screen size pixel by pixel and even use a list of preferred screen size
Visual feedback for timer and when taking screenshots
Custom shot size sorted by area
Optional Alpha channel used saving pictures
Optional audio feedback with selectable sound
Optional center cross in the screen grabber area
Native Intel 64 bit to take full advantage of the power of the latest Macs
We develop for Mac from a long time. We use only Apple native technology to create OS X apps because we love the Mac and and we love pure true OS X apps
Sandboxed and Gatekeeper signed respecting all the Apple rules for first class OS X apps
Optimised for OS X 10.10 Yosemite
Includes a full User Guide in PDF accessible under the Help Menu inside the application.
Precise Screenshot it's small and full featured. A little jewel for any Mac user.
If you want to know more about how buying works, visit the Buy section of our site