Private Contact
Store your contacts secure and encrypted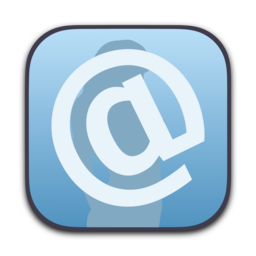 Private Contact is an application to manage on Mac an always encrypted address book to protect your privacy and keep your contacts really private.

Private Contact screenshots - click image to zoom
Data are organised using a master and details interface very easy to use.
Custom colour categories can be associated to contacts to categorise them.
Everything can be sorted by name or company or category.
Search can be performed via a combination of keyword and category.
Colour labels inside the view can be totally customised by the user.
Custom colour categories can be created, modified and assigned by the user at any time.
A document can be used as default one to be automatically opened at startup to contain all the user contacts.
Private Contact is easy to use. Operations are absolutely easy and similar to the one of standard OS X application plus just a password to provide every time the user opens a document.

Search and sort by category and name or company and all the content inside
Powerful category concept
Contact can be sorted and filtered
Very secure encryption algorithm
Fast! Encryption saving and decryption opening is almost instantaneous
Easy to use interface. No lerning period required. Everything is intuitive and immediate.
Import from the Apple Address Book in a click
Customisable coloured categories
Instant lock with a click
Very secure AES-256 encryption algorithm. No one can decrypt your own data
Export to TSV, CSV, Html table, web pages, custom format with custom tags
Import from any text file in CSV and TSV format
Native Intel 64 bit to take full advantage of the power of the latest Macs
We develop for Mac from a long time. We use only Apple native technology to create OS X apps because we love the Mac and and we love pure true OS X apps
Sandboxed and Gatekeeper signed respecting all the Apple rules for first class OS X apps
Includes a full User Guide in PDF accessible under the Help Menu inside the application.
Uses Resume, Auto Save, Versions, and Full Screen.
If you quit, on relaunch you will be returned to the same state. There's no need to save, the application does it for you. Always.
You can use the Versions feature from OSX to return to an earlier version of your work.
Full screen natively supported.
Optimized for OS X 10.11 El Capitan
Data can be imported form your standard contacts.app or from data in CVS (comma separated value) and TVS (tab separated value) inside text files.
Data can be exported to text files in CSV, TSV, HTML or Custom format, even using your own custom tags.
Private Contact uses the powerful rock solid AES-256 algorithm, to encrypt data.
The use of the AES-256 algorithm, managed at decoding level by the new Apple common crypto native libraries available on any Mac, allows to work in a reliable way on any modern Mac.
Informations inside documents, relative to various persons, can be read only by the owner, and in case of unauthorised access or theft of the Mac, the data inside Private Contact documents can't be read.
Other apps on your Mac can not access your Private Contact data, on the opposite of what can happen on the data inside your Contacts.app available also to sandboxed apps.

You are downloading a secure app digitally signed with the Apple certificate released to: TENSION SOFTWARE SAS Private Contact
Rel 3.3.1 (May 18, 2016) - 3.5 MB
Requires: OS X 10.10 or successive
Private Contact
Private Contact
To know what's new from the previous releases CLICK HERE



FULL PURCHASE


Buy a new License for the latest release

All Upgrades are free.




If you want to know more about how buying works, visit the Buy section of our site